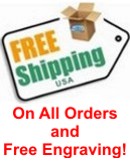 About Us

Most orders ship in 3-7 days

All Stones are Natural
and Engraved in our Facility

Custom Orders are Available
WELCOME TO 4EVERINMYHEART.COM!
Keeping your pets memory alive with a pet memorial stone, pet headstone, pet grave marker or pet tombstone is a great way to remember all the good times and memories that you shared with your pet. A garden in your yard could be a great place for the headstone or gravestone to memorialize the great times that you spent together. Pet markers can help you keep your pets memories alive forever. 
Pet memorial stones, pet headstones, pet grave markers and pet tombstones can be made of engraved rock, engraved granite, bluestone, flagstone or marble with a beautiful passage and our markers can have a remembrance picture attached to remind everyone of the love shared with your pet. Your pet memorial garden stone will serve as a pet grave marker in your yard for your pet to be remembered always. Let us help you with your granite pet memorial and we can build a pet marker that you will be proud to own.
$

649.98

$

64.98